Porsche 718 Cayman and Boxster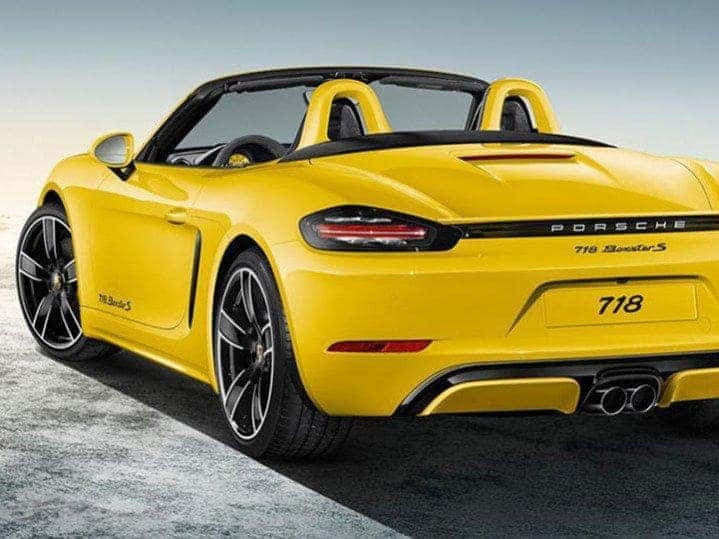 When Porsche unveiled the new 718 Cayman and Boxster duo, many Porsche aficionados feared the naturally aspirated flat-six's reign was over. However, Porsche still has an ace up its sleeve.

The new newly developed turbocharged flat-fours are more efficient and powerful than the flat-sixes they replace, with the base 2.0-liter boasting 299 PS (295 HP) and the 2.5-liter S putting out 349 PS (345 HP).
In case the average Porsche enthusiast wants something more raw and throaty, instead of offering a four-banger variant that will mimic the sound of a naturally aspirated flat-six, Porsche will bring the real deal to the table.
According to Drive, August Achleitner, Director of Product Lines 911/718, confirmed (at the launch of the four-cylinder 718 Cayman and Cayman S) that the Cayman GT4 and Boxster Spyder will live on, powered by the same naturally-aspirated six-cylinder engines. And no, the 718-line-up won't significantly expand more than bringing back the "hero" models:
"If it makes sense we will do it, but it is not the target to have in say, 2018 10 variants of the 718. It must make sense.
"The Boxster Spyder and the [Cayman] GT4 have been very successful in the market, and we did not know before, because we had not launched both models, and the result has been really, really excellent. So that showed us that there is a specific market. The customer likes this kind of Cayman and Boxster, very sporty, very powerful expression. So most likely we take this feedback and cultivate this also in the future."
After reaffirming the company's commitment to its larger capacity naturally-aspirated engines, the 3.8-litre and 4.0-litre variants, Achleitner revealed that Porsche examined the idea of fitting the 718 with the 3.0-litre turbo flat-six from the 911 Carrera, but gave up after the engine wouldn't fit in the engine bay:
"Six-cylinder turbocharged engine wouldn't fit," he said. "Naturally-aspirated we have today, and most likely we will offer versions in the future, like GT4 for example. We keep this line of naturally-aspirated engines in the GT3 and GT3 RS and so on, as well as GT4, we will develop it."
Porsche 718 Boxster pictured